By Geneviève Pons, Director General and Vice-President Europe Jacques Delors think tank and Peggy Kalas, Director High Seas Alliance[1]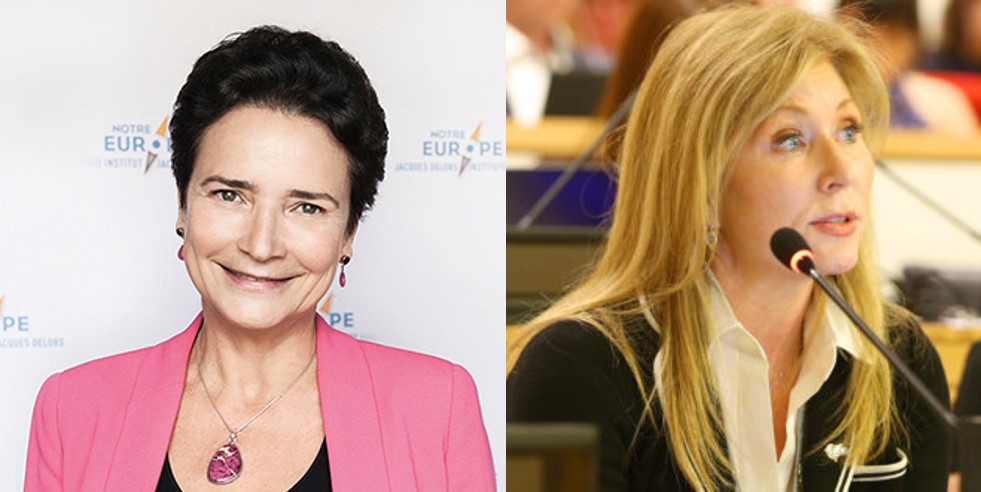 The ocean provides the life support systems that make our lives on this planet habitable.  As a climate regulator, the ocean provides the oxygen for every second breath we take – whether we live in a land-locked country far from the sea, or in a coastal city.  According to a 2020 UN Food and Agriculture Report, it could provide more than two-thirds of the protein needed to feed the world in the future. But despite these life-giving services, our relationship with the ocean has not been a symbiotic one.  Cumulative impacts from human activities, including destructive fishing practices, plastic and noise pollution, and climate change induced ocean warming, are being felt in all corners and depths of the ocean.
The high seas – the international waters that lie beyond national jurisdiction- comprise nearly 64% of the global ocean. This vast ocean area is home to unique and critically threatened marine life and habitats, much of which is still yet to be explored.  A true global commons, the high seas begin where national oversight of the ocean ends, and therein lies the problem. In the high seas, human impacts are further compounded by a fragmented and patchy governance system. As a result, activities are weakly regulated and poorly controlled – or not regulated at all, and it is incredibly difficult to assess cumulative impacts to ecosystems from shipping, fishing, mining and other activities. Irresponsible and destructive fishing activities are decimating some fish populations, and threatening key ocean species such as sharks and rays. There is no better illustration of this ocean governance gap than the high seas of the Indian Ocean, highlighting the urgent need for international action to address these threats.
Fishing grounds under siege
The Indian Ocean covers approximately 20% of our planet, and spans the shores of Africa, to the Middle East, Asia, over to Australia and as far south as Antarctica's Southern Ocean. It is the world's third largest ocean and home to many iconic species such as sharks, dolphins, whales, and turtles. Many of these species spend much of their lives on the high seas, migrating across the great ocean basins from feeding to spawning and breeding grounds, and back again.
As an important fishing ground, the Indian Ocean plays host to roughly 15% of reported marine catches globally. It is home to valuable tuna fisheries that straddle the high seas and surrounding countries' national waters, making up 21% of the world's total tuna catch – the second largest tuna fishing ground in the world.
But this region's once bountiful fishing grounds are under siege. A recent report by Greenpeace- "High Stakes: The environmental and social impacts of destructive fishing on the high seas of the Indian Ocean"- highlights the effects of overfishing, illegal and unregulated fishing, with significant detrimental impacts to the livelihoods and food security for fishing communities in island and coastal nations, including Mauritius, Seychelles, Maldives and Madagascar.
For decades, fishing fleets from industrialised countries, including the European Union, have dominated these tuna fisheries, and years of overfishing and poor management have resulted in significantly declining fish stocks. Despite being managed by regional fisheries management organisations (RFMOs), such as the Indian Ocean Tuna Commission (IOTC), yellowfin stocks are currently being fished at 20% above sustainable levels, with scientists warning that these stocks could collapse within the next five years.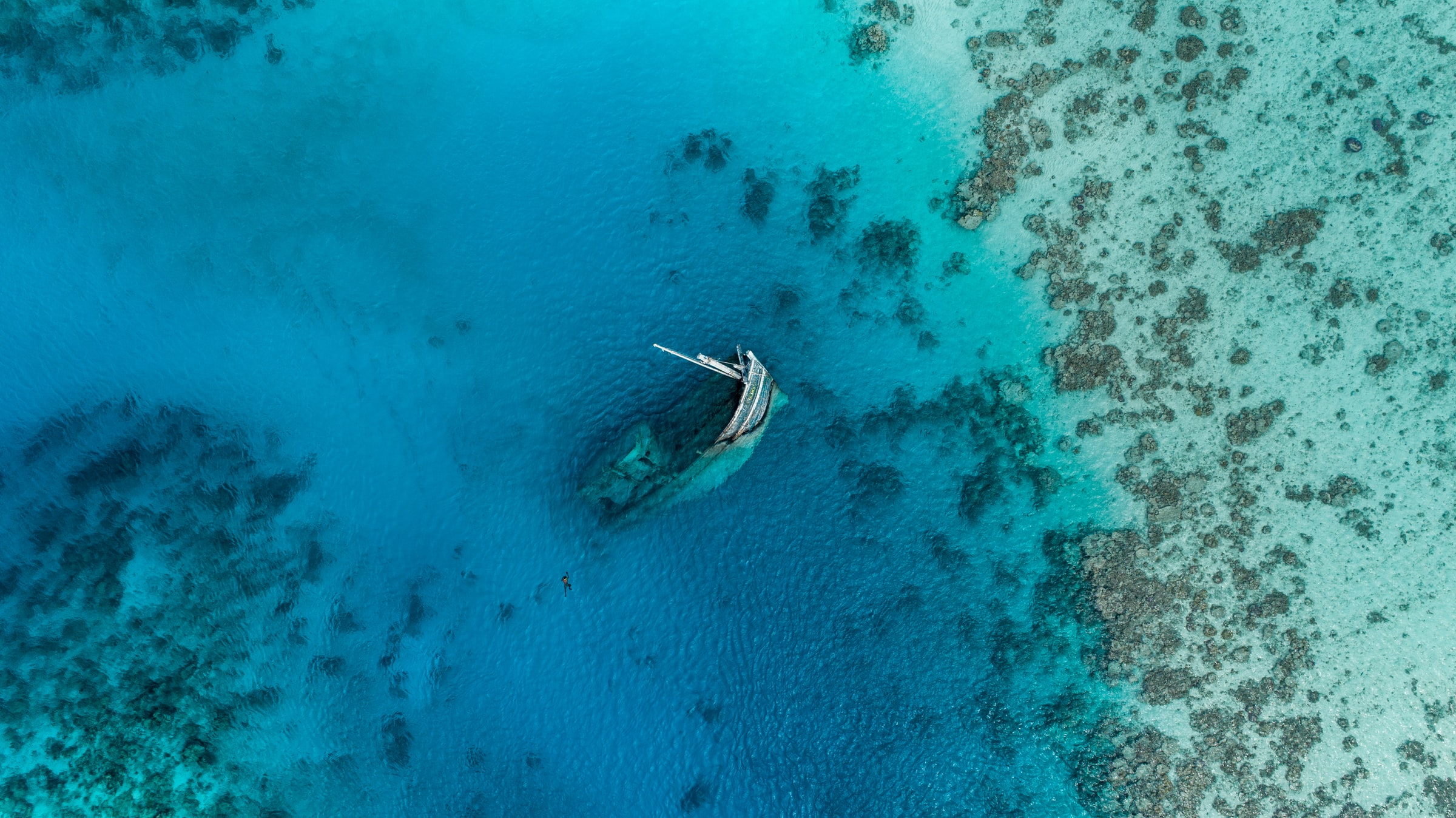 Increasing unregulated fishing
While the organisations tasked with managing fish stocks are being questioned on whether they are fit for purpose, there is the further challenge of gaps in the areas and species these management bodies cover, resulting in increasing unregulated fishing in the region. A report by WWF and Trygg Mat Tracking flagged the worrying trend of increased fishing in unregulated areas, with no monitoring or surveillance, and more new species being targeted. In one unregulated area the researchers calculated that squid fishing had grown by over 800% in five years. Squid play an important role in the food web both as predators and prey of other species, and overfishing of squid risks disrupting the balance of the Indian Ocean ecosystem, with significant impacts also for regulated fisheries, including the tuna fishery. 
At the same time, bottom trawling continues in the Indian Ocean, destroying vulnerable marine ecosystems, and the responsible RFMO, the Southern Indian Ocean Fisheries Agreement (SIOFA), has still not introduced measures to control bottom fishing, despite the fishery expanding for toothfish in the southern reaches of the Indian Ocean. Other areas are being claimed for deep-sea mining exploration that potentially overlap with deep-sea fishing grounds, underlining the need for integrated management and environmental impact assessments which consider these cumulative activities.
A global treaty related to the ocean
The current ocean governance regime in the Indian Ocean is clearly failing marine life and the millions of people that directly depend on this ocean for their food and livelihoods. This is just one example that is being played out throughout the vast expanse of the high seas every day. But there is a solution in sight.  After nearly two decades of discussions at the United Nations, world governments are in the final stages of negotiating a new legally binding treaty that could deliver the mechanisms for the effective protection and management of ocean areas beyond national jurisdiction that is so urgently needed. This is the first time in nearly 25 years that governments have gathered to negotiate a global treaty related to the ocean and the first ever to address biodiversity in the high seas – to finally put this global resource under global protection.
After three rounds of treaty negotiations at the UN in 2018-19, the final slated Intergovernmental Conference is currently planned for August 2021 but difficult political issues remain that will require heightened leadership to build bridges in the midst of competing interests, to bring this process to successful completion. It is imperative that these long efforts result in an ambitious and robust treaty that does not simply codify business as usual but is future-proofed and able to address 21st century perils.
The new treaty must set out common principles and objectives and promote better cooperation and coordination amongst all competent organisations, including RFMOs, to ensure that all bodies with a role in ocean areas beyond national jurisdiction are working and collaborating toward the same goals. It should also be inclusive, embrace transparency, and include provisions that consider the cumulative impacts of multiple human activities on these waters.  Any new activities, including new fishing, should be strictly assessed and effectively managed, so that they are not able to emerge and expand outside of any regulation, as is currently the case.  A fair and equitable access and benefit-sharing regime for marine genetic resources is paramount, as well as a treaty body that is given authority to take decisions related to these shared international waters.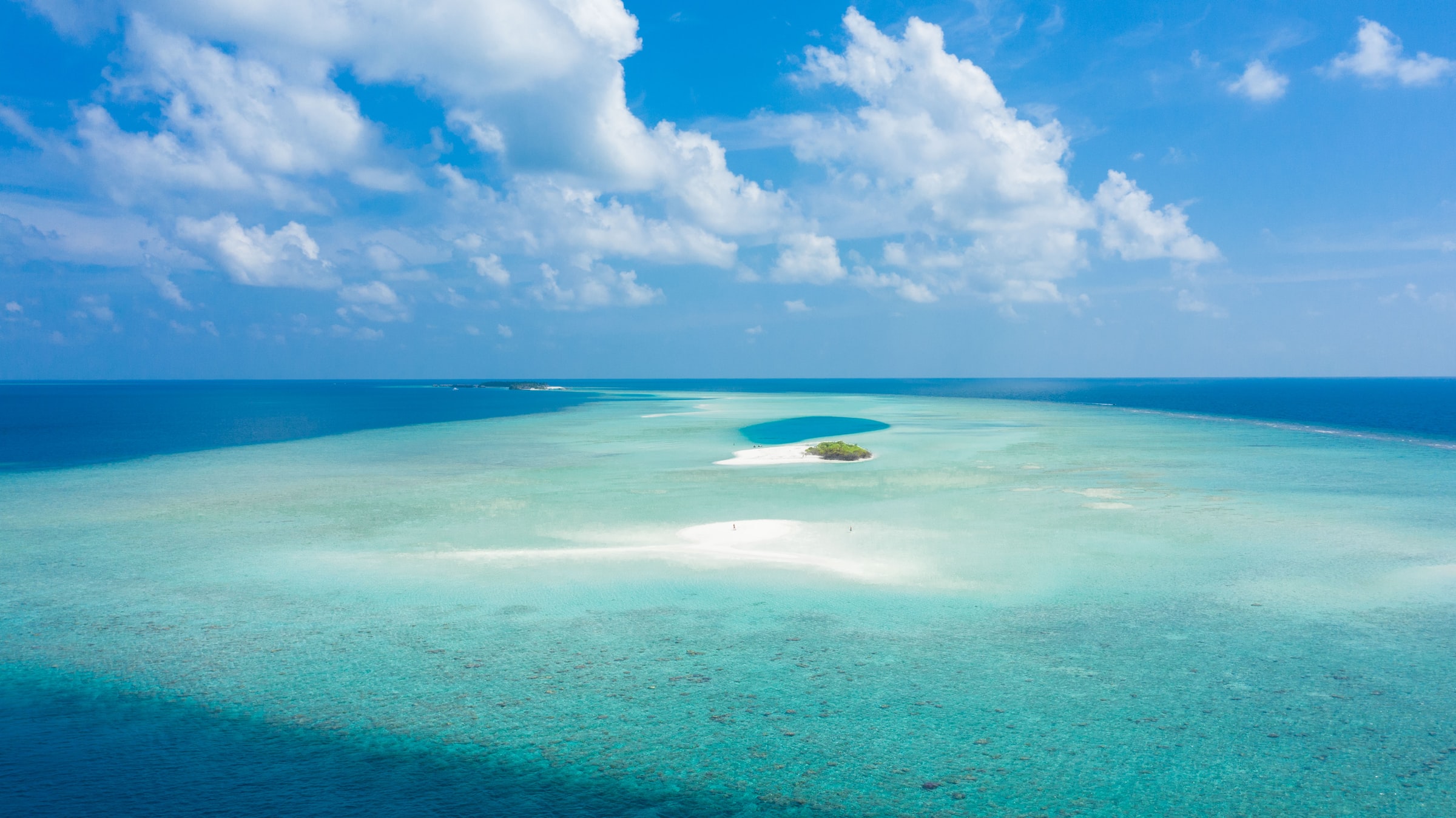 The establishment of marine protected areas
Providing a mechanism and process for the establishment of high seas marine protected areas (MPAs) is another essential element for inclusion in the new treaty.  Currently, no legal mechanism exists to establish comprehensively protected MPAs beyond national boundaries. In the Indian Ocean, there are only 5 small areas closed to bottom trawling in its high seas areas, and long-line fishing is still allowed, despite being home to amazing deep seamounts, rich in marine life.  Globally, only 1,2 % of the high seas are highly and fully protected, though scientists and many countries are urging 30% protection by 2030 as the minimum needed to safeguard biodiversity, avoid collapse of fisheries, as well as bolster the ocean's resilience to climate change. Because they are a global common, belonging to all but the responsibility of no single nation, the only effective way to establish a representative and well connected network of highly and fully protected high seas MPAs is through an international UN treaty.
The Indian Ocean is a text-book example of why this new agreement will be an instrumental tool to fill ocean governance gaps and ensure the long-term health of the region, and beyond. The global pandemic has demonstrated our deep connection with nature, and to ignore this fundamental relationship is to do so at our peril.  Given that the high seas cover nearly half our planet, its proper protection must be a top priority. We must seize this once in generation opportunity, and amplify efforts and political will at the highest levels to ensure a new legally binding treaty is successfully concluded and adopted as soon as possible, to ensure the equitable and sustainable future of our blue planet, for generations to come. 
---
Geneviève Pons is former Director of WWF Europe, Honorary Director of the European Commission, an active member of the Antarctica 2020 coalition which aims to protect vast marine areas around Antarctica, and of the Ocean Unite network which mobilizes personalities for the conservation of the oceans.
Peggy Kalas is an environmental lawyer with over 30 years of experience working on international environmental policy issues. Since 2014, she has directed the High Seas Alliance, an international coalition of over 45 environmental non-governmental organizations.
---
[1] The High Seas Alliance is global partnership of over 45 non-governmental members and IUCN who have joined together to improve ocean governance of the high seas through an international legally binding treaty on the conservation and sustainable use of marine biodiversity in areas beyond national jurisdiction ("BBNJ").
---
Top picture: copyright Egle Sidaraviciute / Unsplash.